Tips and Tricks for Caring The iPad Pro
iPad Pro has to be a really important device which is popular among all people, both men, and women. It is a precious investment so that the owner must take care of this popular Apple product correctly. To maintain the iPad Pro is not that difficult. Once, you have to know some tips which are going to be explained below.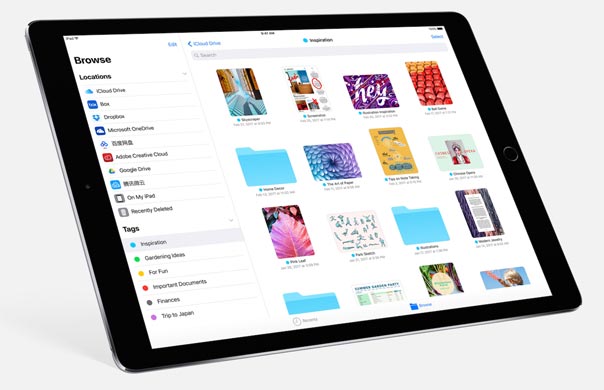 Tips for getting your iPad Pro Maintained
It cannot be denied that iPad Pro is very exclusive so that everyone including you will do anything to take care of the iPad. Here are tips which you need to notice.
The temperature. Do you know that moist may cause the iPad damaged because it is vulnerable to the moisture? Therefore, do not try to bring your iPad into the humid place including the bathrooms, indoor pool areas, and sauna. Also, never leave your device in a hot place where its temperature is higher than 95º F because it may drain the battery life.
Updated iPad. It is so wasteful if you buy the iPad but do not update its latest version of iOS. This is because iOS will get rid all the bugs and unneeded applications which may consume a lot of space and the battery.
The screen brightness. If you do not need the screen at maximum brightness, let you turn the screen brightness down. This might be able to significantly reduce battery drain. Likewise, if you do not need Bluetooth or the LTE data service, then, turn these services off.
Tips to keep your iPad Pro Personal
Having such the iPad Pro might be very satisfying. Sometimes, there are many people feel disturbed because they cannot have privacy in using their phone. Therefore, it is nice to pay attention to the several tips below to keep your iPad becomes your privacy.
Security. Because the iPad Pro is a transportable tablet, its data and file will be easy to be stolen or lost than a computer and a laptop. Therefore, it is suggested to look for equipping the iPad with a tracking feature so that when your data get missing, it will be not a big deal. Do not try to lend the iPad to someone you do not know, too.
Password. If you are going to keep your privacy well, you need to create such a password to the iPad so that the users except you will not be able to open all files on your phone. This must be an efficient way to do.
Finally, iPad Pro must be kept and maintained carefully because this kind of Apple iPad is an investment for your future.