Sparklite 1.01 download for iOS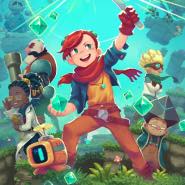 Sparklite is a fast-paced adventure game set in the unusual land of Geodia. Fight in top-down battles using an arsenal of gadgets, weapons, and gear. Explore all the dangerous corners of a procedurally generated world, topple the titans of the mining industry and master the power of Sparklite!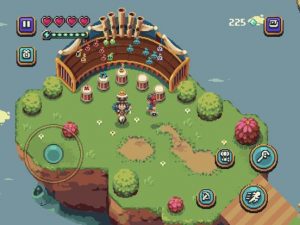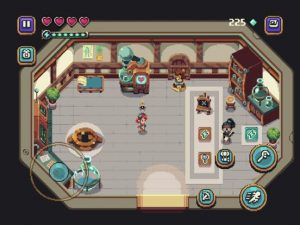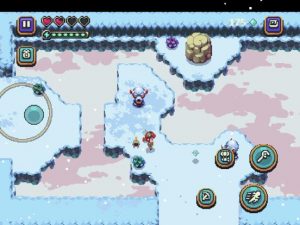 Sparklite is the connecting thread of the world of Geodia ... It is the life force of the planet and the local inhabitants have learned to use it. Once processed, the Blue Shining Ore becomes a source of not very powerful, but renewable energy. Brave men or greedy people can devour it to become the owners of powerful power, but the consequences of this are very serious. The self-styled Baron Geodia, wanting to achieve his goals, decided to get to the very core of Sparklite. The Baron extracts a huge amount of Sparklite, which powers his mighty war machines, but the used Sparklite pollutes and perverts the world. Animals have turned into aggressive monsters, and the world around them is slowly dying.
Affected Geodia's Sparklite core has its own defense mechanism. Periodically, the core causes a Split, which rebuilds the world, hindering the efforts of the Baron. Ada - our heroine - must stop the Baron before he received the core and strength to create a new world in which he will have irresistible power. Ada is a brave mechanic. She uses all her skills to defeat the Baron's assistants located in five unique areas. Ada will have to cooperate with the strange and beautiful owners of Geodia if she wants to face the Baron and put an end to his murderous plans before it is too late.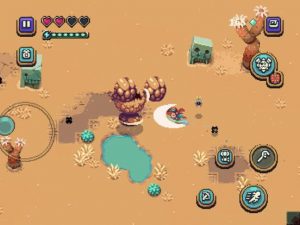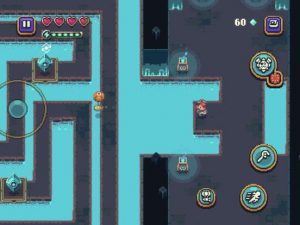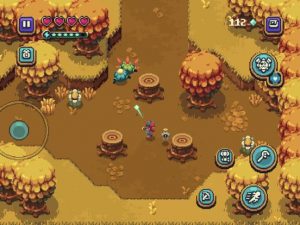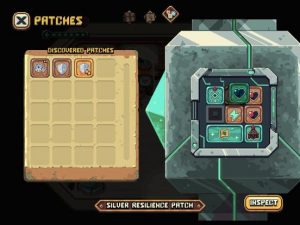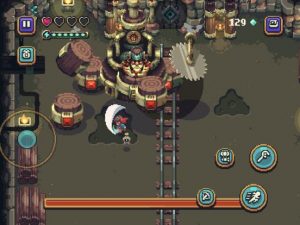 Our heroine will have to travel to all areas of the world to end the Baron's mines before it's too late ...
Key features
Stunning visuals: exquisite pixel art inspired by classic games.
Original Soundtrack: Music score inspired by GameCube. Composer - Dale North (Wizard of Legend).
Explore the world of Sparklite: five beautiful procedurally generated biomes.
Build your own arsenal: invent gadgets to solve puzzles and defeat enemies.
Fight bosses: go into battle against the Baron's mining empire and the terrible titans-gremlins.
Meet the locals: make friends among the inhabitants of Geodia and help the Rebellion.
Collect Items: Look for collectibles around the world.
Call your friend for help! Rescue the robot assistant Ada to play with a friend.
Application for: iPhone, iPad and iPod touch
Category: Adventures
Release, updated: 11/08/2021
Version: 1.01
The size: 89 MB
Developer: Playdigious
Compatibility: iOS 13.1 or later.