Simple Steps on How to do Split Screen on iPad Pro
The new iPad Pro has an advantage of wide enough display which should be used efficiently to run two applications at the same time. Going multitasking efficiently is probably the main goal of the iPad Pro design and actually learning how to do split screen on iPad Pro is like a piece of cake, you can master it in a minute.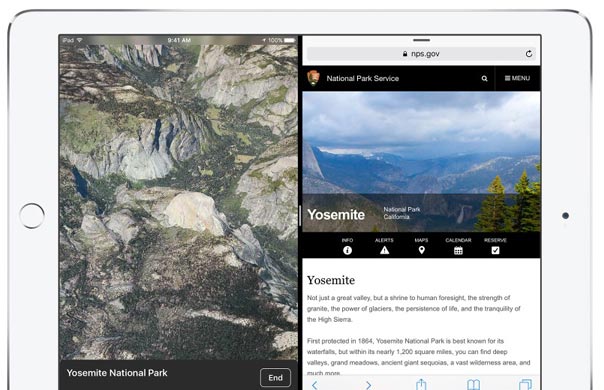 How to Do Split Screen on iPad Pro
Basically split screen is the activity to divide your area into two sections so you can run two application altogether on your iPad Pro. The steps are very simple.
All you have to do is drag the screen from the right to the left until you meet a proportion for the view size. You can split the screen equally the same, or make the one screen wider than the other. It depends on your need.
After you split the screen, you will find a new blank section on the right side. Here you can start drawing or write with your finger.
You may not want to make a note or paint, and simply want to open an application instead. By then, you can swipe the screen of the right section from the up to down. But first, you should swipe the vertical divider to the right so the screen will be wider in the left section.
There you can scroll down to find the application you want to open and simply click the application icon to run it.
You can adjust the screen size again to get split equally and done! Now you get two applications run together.
Those are all you have to know about how to do split screen on iPad Pro. It's basically really easy and simple to practice, and very useful for you who'd like to multitask everything.