iPad Pro has the feature which enables the screen orientation to adjust from portrait to landscape and vice versa. Some people may get fed up in certain occasion as it is very disturbing many times when your iPad Pro change the rotation by just a slight move. However, you shouldn't take this problem too hard. In fact, you may learn how to lock rotation on iPad Pro is definitely simple.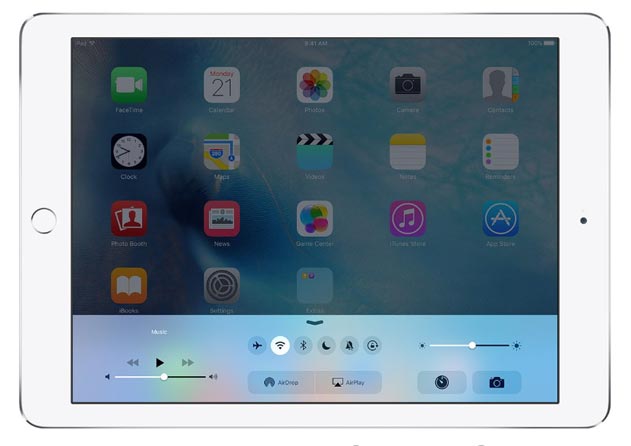 Step by Step to Lock Screen Rotation on iPad Pro
1. How to Lock Rotation on iPad Pro Occasionally
First, you should double-tap on the Home button. Swipe the display from left to right until you can see the Lock Rotation button.
Tap the Lock Rotation button then you may see its icon change to comprise a padlock.
Then you will see the options "portrait orientation locked" and "landscape orientation locked" on your iPad Pro screen. Choose one depending on which orientation you prefer to remain in place.
Simply tap the Lock Rotation button again just whenever you want to release the lock.
2. Lock Screen Rotation on iPad Pro Using Side Switch
There is another alternative step of how to lock orientation on iPad Pro. This time you can take advantage from the side switch on your iPad Pro! The side switch itself basically can be used either as mute button or as lock rotation button. However, as it is easier to mute your iPad Pro by holding the volume down button for 2 seconds, then it will be wiser to simply utilize the side switch as your shortcut to lock the rotation.
First you should go to 'Settings' app, and then choose the 'General' option.
As the side switch can be used as lock rotation button and also mute button, hence under the caption "Use side switch to', you should select the "Lock Rotation" option.
After you've done with that step, you can lock the screen orientation of your iPad Pro by simply flipping the side switch down.
Advertisements