Instructions for use Ipad Pro mount
Setting up the ipad pro mount
Wall mount for flush mount ipad pro 12.9" tablet with wall mount included. Unpainted but finished along with a wall to charge ipad in the wall mount. For wall mount comes complete with pole to usb c converter connect pole Cat 6. Cable to wall mount to mount and connect pole wire to plus pow.
Power source all new wall mount designs have a mounting step back on and have a slot for drywall on their front. To install the wall mount, start selecting the right location. Mount height and add connected additional horizontal supports to the uprights and run all necessary cables to the point of installation.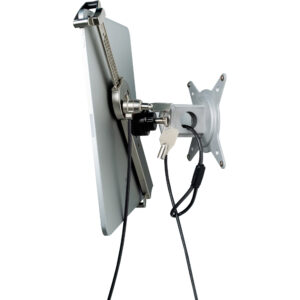 Instructions
To install the mount, apply structural adhesive on the back foot of the mount. Then connect your cat6 cable to the wall mount well, and we need to check to make sure the mount is perfectly level. And then attach it with the drywall screws. The next step is we're going to cut and mount the drywall around our mount.
Do the drywall at least level 4 to finish the work over per astm c840 so now we're going to chamfer the drywall around the edges. Framing for better rigidity apply the type of setting connection in the gap between the fixture and the drywall. Please note to apply the setting type joint with gap only between the fixture and the drywall Do not apply the installation type connection in the wall mount.
Subsequently apply drywall compound and paper tape with high quality premixing drywall mixture. In this installation paper tape will work better than mesh or fiber tape. Note to apply the paper tape to the bottom of the wall mount front groove. Align the paper tape so that no part of it will touch the inside slope of the groove and squeeze all the drywall under the tape.
Sand adapter and drywall mixture using fine sanding surface of the adapter visible clean greens. Apply the first drywall mixture layer and let it dry at least overnight. Apply a third layer of drywall if required for small touch-ups.
Conclusion
Clean audio wall paint grids to avoid spray paint and do not paint the interior surfaces. Remove the protective plug before inserting the ipad clean the wall The hill and the inner surfaces connect and hide the ipad power cable.
Connect and insert the ipad into the wall mount To remove the ipad, press the connector side of the fringe and detach it from the magnets.