A brand new Apple tablet named iPad Pro has been released recently. This tablet has a 12.9 inch as the display size, which is a way larger compared to the previous versions of iPad and can be said the powerful one. By then, we instinctively want to protect our favorite gadget, not to forget our iPad Pro. Hence, it is not exaggerating if we want to find the best iPad Pro case.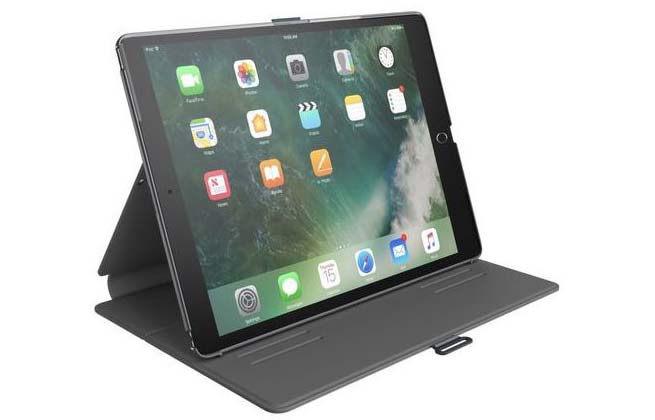 Gumdrop Hideaway iPad Pro Case
With a considerate price (approximately $ 69), Gumdrop has been the first producer who released the high-quality cases for iPad Pro. The Hideaway iPad Pro cases from Gumdrop has a built-in stand along with rubber reinforcements on its corners, multiple viewing angles, and also a built-in Apple Pencil pocket. This case can also be used with Apple's Smart Keyboard together. You have a lot of colors option as it's available in black, white/grey, red/black, and also blue/green.
Catalyst Waterproof iPad Pro cases
A waterproof case for your iPad Pro may be much needed to maximize the protection. Catalyst is among the first who released the high-quality waterproof case for iPad Pro. It is waterproof up to 2 m deep and still able to have full access to Apple Pencil, TouchID and also speakers.
Luvvit Clear Grip iPad Pro cases
If you want to get a low price yet good quality iPad Pro case, then you are highly suggested to buy the Luvvit Clear Grip. This case will protect the back cover of your iPad Pro while at the same time show off your new iPad. The feature of this case is soft transparent with TPU rubber cover for backside of the iPad, while for the front corners of the iPad it has a raised bezel to get more protection for your iPad's display. You can get this case by only $15.
Advertisements